The Ultimate and Complete Guide to Window Replacement
In this Complete Guide You'll learn:
When should I consider Replacement Windows?

What are the different Kinds of Windows?

What are the Pros and Cons of each kind of Window?

How much does Window Replacement Cost?

What are the Advantages of Hiring a Window Contractor?

How do I find the Right Window Contractor?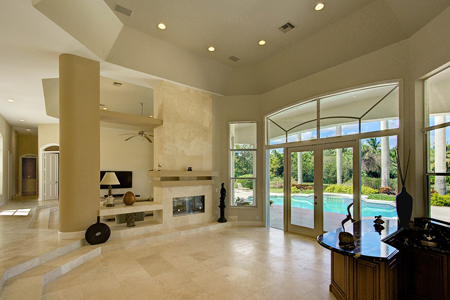 When should I consider Replacement Windows?
You want the convenience and security of Hurricane Impact Windows

You want to save on cooling or heating

You'll feel excess heat in summer or cold draft in winter

You want to protect your valuable furniture and fabrics from UV caused fading with Low-E Glass

You want a quieter home or commercial office

You want to update or change the styling of your home

Your Windows are difficult to open, due to warping, rotting or mechanical failure

Your windows are 20 plus years old
These are some of the considerations when evaluating when it may be the right time for window replacement. In addition to the aesthetic beauty of new windows, your windows are the single most significant way to cut energy costs and add value to your home.
Learn More about Low-E Glass and it's benefits after your window installation service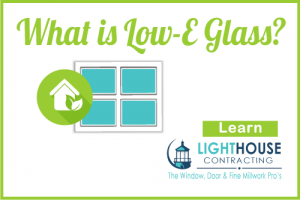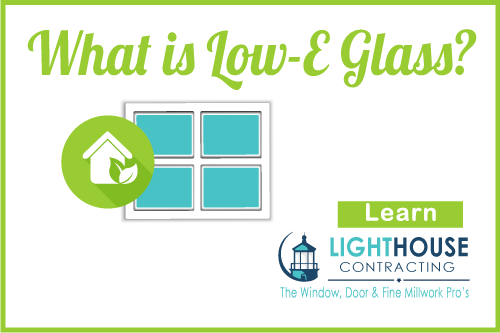 In many areas when searching for window replacement near me you may have the option to use a Property Assessed Clean Energy – PACE loan program for the purpose of financing efficiency upgrades. These programs are for residential and commercial property owners. To learn more ask your window installation service provider for details.
What are the different kinds of Windows I may consider for my Replacement Window Installation?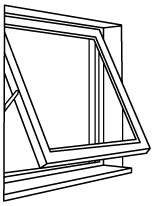 Awning Windows
Open out to vent

Hinged at the top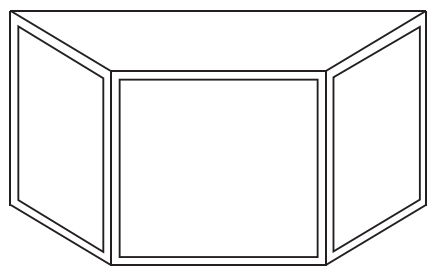 Bay Windows
A grouping of three individual windows that project from the building, usually at 30° or 45° angle. Window Installation mounting is comprised of a head and seat board

Bay windows create a focal point and may include seating for an inviting atmosphere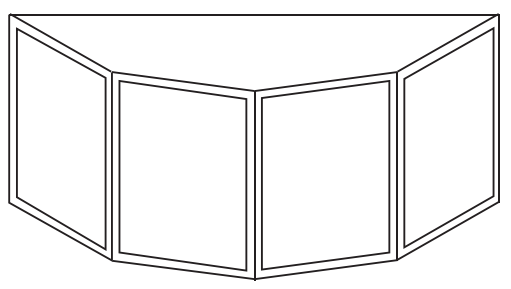 Bow Windows
Comprised of a combination of 3, 4, 5 or more lite (window panel) configurations

Commonly the window installation service will install these windows at 10° angles to create a curved panoramic appearance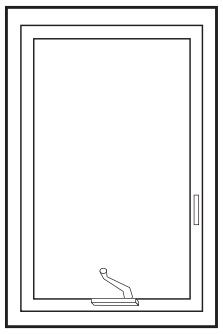 Casement Windows
Single sash hinged on one side and opens out like a door

Opening is done with a hand crank in most window installation cases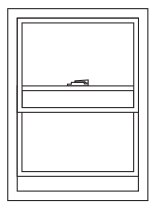 Single Hung Windows
The top Window panel "Sash"  does not move and is fixed in place

The bottom Sash may move up and down.  Screens are on the outside of the window frame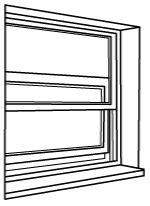 Double Hung Windows
The top and bottom Window panels "Sashes"  may move up and down

Screens are on the outside of the window frame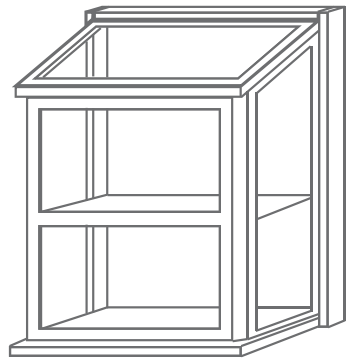 Garden Windows
Projects from the exterior wall adding dimension

Often used functionally in home kitchens or bathrooms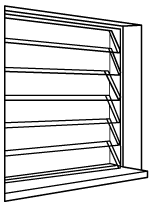 Louver Windows
Horizontal panes of glass "slats" are angled to allow light or air in but keep rain out

The angle of the slats is adjusted with a hand crank.  Not recommended when Impact Windows are needed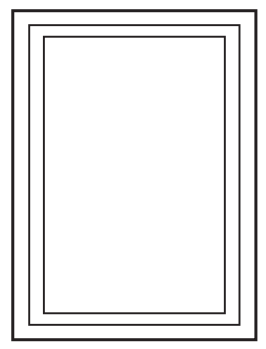 Picture Windows
Usually large in size and intended to provide a panoramic view while improving light

This type of window is fixed and non-operating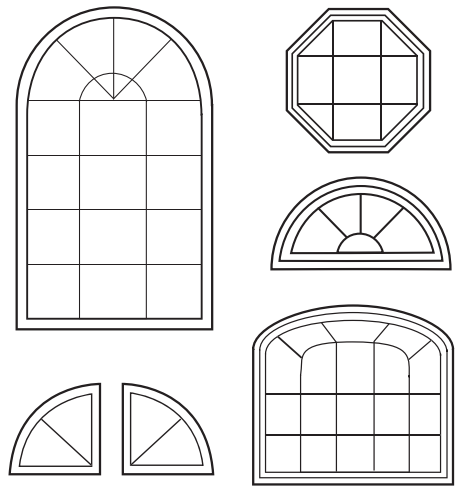 Geometric Shapes
Unique Designs intended to add architectural style to a home or office

Common styles include half-rounds, full-rounds, quarter-rounds, triangles, and octagons.
What are the Pros and Cons of each kind of Window Installation?
The best way to consider pros and cons of your replacement windows is to categorize them into Window Materials
Aluminum
Aluminum Windows are among the most common due to their structural strength, durability and reasonable cost. Aluminum windows, however, are slightly less energy efficient that Vinyl Windows because they conduct heat more easily. Because Aluminum Hurricane Impact Windows include glazing (laminating) for impact resistance they provide a substantial improvement in energy efficiency when compared to older non-impact windows.
Vinyl
Vinyl Windows are popular due to their increased energy efficiency provided by their multi-chamber design which improves insulation. Vinyl windows are described as maintenance free by the manufacturers and are also chosen for their appearance and variety of styles. In coastal areas where homes or buildings may be impacted by salt spray your window installation service provider may recommend vinyl windows due to their advantage over Aluminum Windows. This advantage is due to salt corrosion that can affect Aluminum Windows if they are not well maintained.
Fiberglass
When considering Fiberglass Windows vs Aluminum Windows they are both noted for their strength and durability. Additionally, Fiberglass Windows, like Vinyl Windows, again have an energy efficiency advantage and a long-term maintenance advantage in coastal areas where salt spray may be present.

Fiberglass Windows are a relatively newer material to the window industry and as such, there are slightly less styles to choose from when compared to other window materials.
Vinyl-Clad
Vinyl-Clad Windows are made with the beauty of a wood profile interior and the benefit of vinyl protection covering on the exterior. This gives the look of wood inside with the benefit of no maintenance needed on the exterior.
Wood
Wood windows are chosen for their attractive natural appearance and because they can be customized more easily. Wood is strong, durable and highly energy efficient because wood is a natural insulator that doesn't transmit cold or heat. Wood Windows however do require appropriate maintenance or they can be susceptible to swelling, warping and or rotting.
Composite
Composite Windows are manufactured using a variety of materials including wood fiber and a thermoplastic polymer. These windows are maintenance free. These windows have more of a traditional appearance when compared to vinyl and can be painted. Composite windows are commonly more expensive than other types of windows and have less styling selections to choose from. Ask your window installation companies for more details.
How much does Window Replacement Cost?
Window replacement services can help you save money by installing Energy Star rated windows. These windows can help you achieve an average energy cost savings of 25% – 50%. In addition, replacing windows with Hurricane Impact Windows can protect your home, provide peace of mind when traveling and increase the value of your home. With all these benefits and more, what do new windows cost?
The cost of replacement windows in South Florida and other areas will vary significantly depending on these factors.
Window Material, quality, and features chosen

Size and number of Windows

Standard Replacement Windows or Hurricane Impact Windows

Single Story or Two Story Home or Multi Story Building

The need to modify the existing frame where window installation will occur

Double or triple-glazed windows and if includes Low-E Glass with insulating gases

Timelines for job completion

Energy Star Windows cost approximately 15% more
Looking for Florida

Window Replacement

Jupiter, Palm Beach Gardens, West Palm Beach, Stuart, Port St Lucie, Fort Pierce, Vero Beach?
Here are some price ranges by window type to help you with budgeting purposes.
Standard Replacement Windows (including windows, materials and labor)
Awning Windows $240 – $550
Single Hung Windows $275 – $550
Double Hung Windows $350 – $700
Sliding Windows $420 – $960
Half Round Windows $450 – $600
Casement Windows $500 – $1,600
Picture Windows $650 – $1,250
Bay Windows $1,600 – $4,200
Skylight Windows $850 – $1,900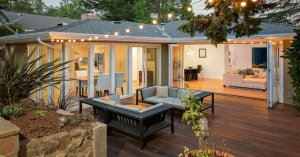 Wondering what is the cost for

Impact Windows

Palm Beach, Jupiter, Palm Beach Gardens, West Palm Beach, Stuart, Port St Lucie, Fort Pierce, or Vero Beach?
Here are general Cost Estimates (including impact windows, materials and labor)
Hurricane Impact Awning Windows $280 – $590
Hurricane Impact Single Hung Windows $325 – $610
Hurricane Impact Double Hung Windows $400 – $800
Hurricane Impact Sliding Windows $470 – $1,060
Hurricane Impact Half Round Windows $490 – $675
Hurricane Impact Casement Windows $575 – $1,800
Hurricane Impact Picture Windows $750 – $1,550
Hurricane Impact Bay Windows $1,800 – $5,500
Hurricane Impact Skylight Windows $900 – $2,200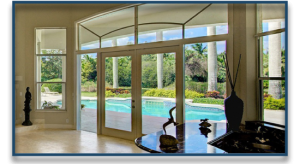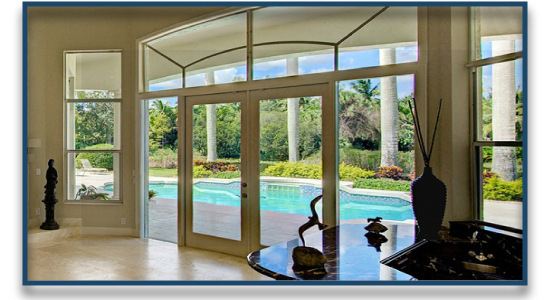 What are the Advantages of hiring a Window Contractor?
Advice regarding Brands and Features
Reputable Window Installers have many years of experience using different brands of windows. As such, your window contractor can offer a wealth of knowledge you would not be able to receive by just reviewing window brand websites or big box retailers.
Guaranteed Professional Results – from a reputable Window Contractor
A window contractor professional knows how to measure your standard or impact resistant windows for proper replacement. With experience with the nuances of each window brand they can efficiently order and install your replacement windows while avoiding common and expensive pitfalls.
Speed, Convenience, and No Clean-Up
In the time it takes the average homeowner to measure, produce the needed supplies list, pull a permit where necessary and order the windows a professional window contractor can often have the windows just about completely installed. In addition, window installation companies will use tools to guard your home against dust and debris during the install and will remove the old windows leaving your home in the clean condition it was before the project began.
Warranty Service Protection – after your Window Installation Service
Should you encounter any warranty related issues with your replacement windows you'll have the peace of mind knowing your window contractor will work as your advocate with the window manufacturer ensuring the matter is completely resolved.
How do I find the right Window Contractors near me?
Reputation
When you're searching for Replacement Windows near me, take time to consider the reputation of your Window installer. Do the areas custom home builders trust your window installation contractor? Our team at Lighthouse Contracting is a preferred Window Contractor for many of the area's top custom home builders. We have a long list of references and likely have served someone living near you.
Service
Look for a window contractor who is reachable and answers all your questions. Also, any Window Contractor in consideration should be willing to provide a written no obligation Service Proposal. Here at Lighthouse Contracting we provide written proposals and serve our customer's needs with timely completion and a clean well organized window replacement service experience.
Verify the Window Contractor is Licensed and Insured
Ask your Window Installer for a Written Proposal
Some window contractors will only offer an Estimate, which is simply a price and a brief written description of work. Better Window Installation Companies will provide a Written Proposal. A good Proposal should outline;
1 or more product choices and include manufacturers brochures and warranty information

Clearly outline the scope of work, including scheduling for start and completion

Describe procedures window contractor will use to comply with local codes and ordinances

Outline provisions for change orders, payment terms and or financing options

Outline any workmanship warranty as well as include manufacturer's warranty
FAQ's – Frequently Asked Questions about Windows and Window Contractors
How much will it cost to replace a window?
The cost of replacement windows Palm Beach, Jupiter, Palm Beach Gardens, West Palm Beach, Hobe Sound, Stuart, Palm City, Port St Lucie, Fort Pierce, Vero Beach and South Florida ranges from $240 – $1,600 for most window styles. Price may vary by window material, style, number of windows and other factors your window installer can outline for you.
How long does it take to install a new window?
Assuming you are installing new windows of the same size and shape your professional window installers can install a common new window in about 2 hours.
How much does it cost to install a window?
The labor cost most window installers charge to install a window runs between $150 and $250 per window for most standard windows for a total cost of $240 – $1,600.
How much do Pella Replacement Windows cost?
Pella

offers a wide selection of window types and sizes that cost between $170 and $1,500 per window. These are window only prices and do not include the window installers fee.
How much do Andersen Replacement Windows cost?
Andersen replacement window are available in a wide range of sizes and styles. Basic Anderson Windows have a starting price of around $180 and their high-end bay windows can cost in excess of $1,100. These are window only prices and do not include the window installation companies fee.
How much do PGT Impact Resistant Windows cost?
PGT Impact single hung (replacement impact resistant windows) range from $420 – $650 per window including window, materials and labor for common production home window styles. PGT Impact Sliding Glass Doors (2 sliding glass doors standard height) will likely range from $1,800 – $2,400 including window, materials and labor from your window contractor.
Ready to Learn More? We're here to Serve You.

Call Today for Your Free Estimate: (561) 320-2340
Home Builders consider us a favorite among Window Replacement Companies and you will too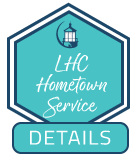 Click to learn about the LHC Hometown Style Service Difference
Accountability – Assurance – Value

On Line

On Schedule

On Target