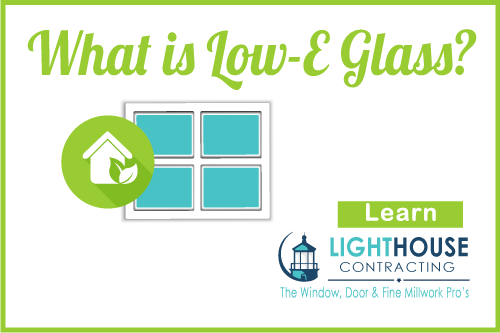 What is Low-E Glass
What is LOW-E GLASS?
Low-E stands for Low Emissivity and glass manufacturers achieve a lowered pass thru of heat by adding a glazing. This type of class has become quite a value add and the popular choice among the new home building and home remodeling industry in recent years. This glass maximizes a home' or buildings' insulation to keep everyone cooler during summer and can also keep heat from escaping when needed in winter months. At Lighthouse Contracting we've had years of

Window Installation

Contractor experience and as such we believe energy saving window options are a great value. That's why we recommend Low-E glass options to our customers looking to increase comfort and save money on heating and cooling.
The Low-E glass may be used in new construction to help the home achieve the required energy level rating. By the addition of a specialized coating being added to one side of the glass surface the energy savings are achieved.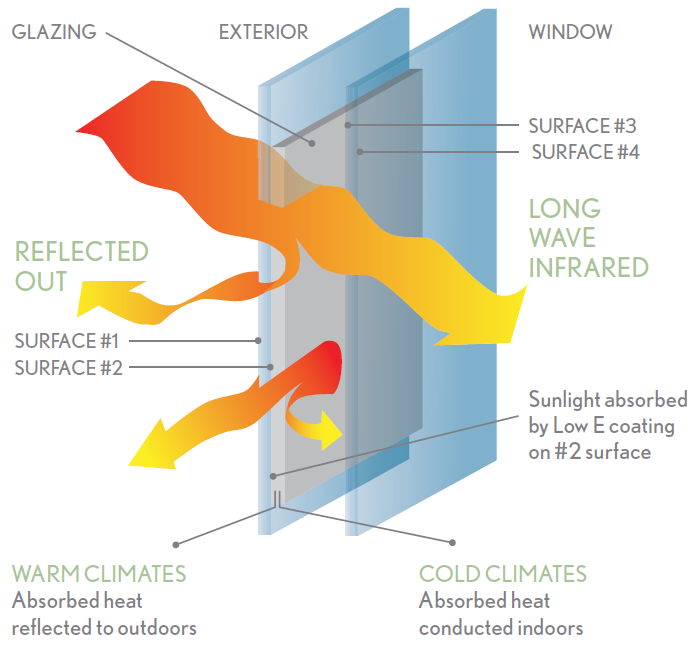 Shown above is the detail of where the Low-E coating is and what effect that coating has in Summer Months on reducing the sun's heat rays by reflecting unwanted radiant heat from entering your home or commercial building while in Winter Months keeps heat from escaping to achieve an improved comfort and energy and cost savings.
What about UV Rays and the Impact on Light?
When you're considering

window and door replacement

as a part of your remodel considering Low-e Glass ensures you won't have any loss of beneficial light entering your home as Low-E Coated Glass is designed to limit ultraviolet and infrared light without stopping the visible light that is beneficial.
Ready to Learn More about Window Replacement?
Become well informed with this The Ultimate Guide for Replacement Windows filled with Photos, information about Window and Door Styles, Pro's and Con's of Window or Door Materials and has Replacement Window Cost information.