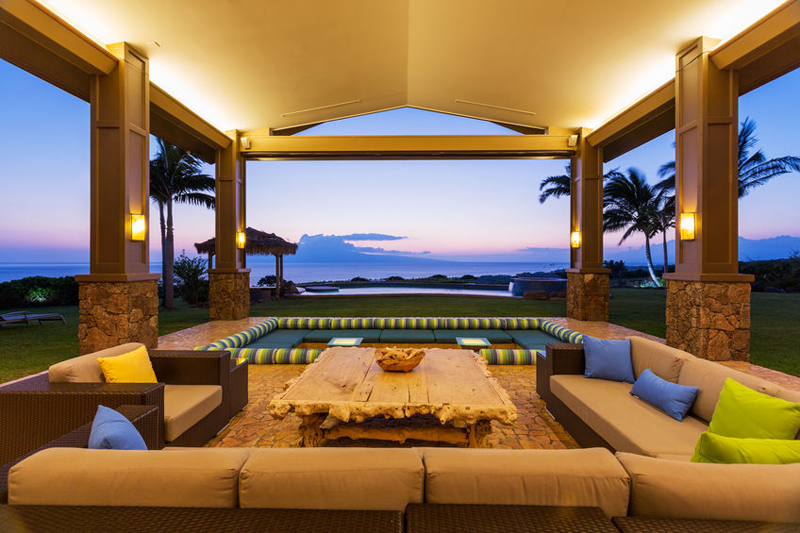 Ultimate Guide to Improving Comfort in Your Home
Here are the 8 things to consider for improving comfort in your home.
Your home should be an amazing refuge for you and your loved ones.
After long hours of work or traveling you deserve to come home to a space that indulges your senses and revives your emotional well-being.
1. Windows and Doors
It's the end of a hot summer and time for fall. One of our family's favorite times is to open our windows in the late afternoon and spend time on the back deck roasting marshmallows over the fire pit while conversing about the adventures of the day.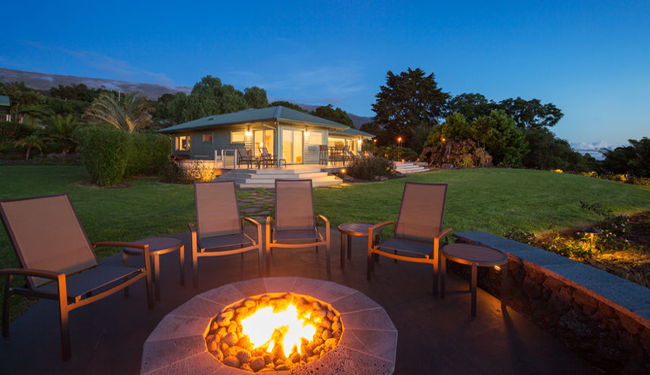 In addition to the fun of a Fire Pit, no other home improvement will improve your comfort like having the right Windows and Doors.
The right impact-resistant windows and doors will give you peace of mind as they guard you against hurricanes and break-ins.
In addition to improving your homes curb appeal replacement windows and doors will save substantially on energy costs, reduce noise, and guard your valuable furniture and decor against UV caused fading.
To discover much more about the comfort and home value benefits of Replacement Windows and Doors check out; The Ultimate and Complete Guide to Window Replacement
2. Fresh Air
Fresh air is often one of the most overlooked comfort improvements you can make. It can also improve our overall health substantially.

Did you know our homes heating and cooling systems most often recycle the same air continually? As such the air we are breathing in our homes is often filled with high amounts of dust, dust mites, and may contain asbestos, off-gassing from carpets, plastics and other synthetic materials. As we live we also introduce gas from a gas stove, cooking or cleaning chemical odors to the mix.
Opening Windows and Doors regularly is one of the best ways to improve indoor air quality for most homeowners. Only recently have some of the newest heating and cooling systems began to introduce fresh outdoor air into the environment.
3. Flooring
For most people improving comfort in your home includes a review of flooring.  Many people love the rich look of hardwood flooring and find it a top choice for improving the comfort and appearance of their home.

Three things we look for in the ideal flooring are appearance, ease of maintenance, and comfort. In addition to the popularity of Tile or Wood Flooring, Cork flooring can be a home run in these areas. While Cork is not a good choice if you have pets it is natural, surprisingly soft and attractive.
While carpet is certainly most often chosen for its comfort it is often avoided when there are allergies or concerns about indoor air quality. If this is your concern consider checking out the Quick Facts about Green Label Plus certified carpet choices.
And lastly, when you have an open floor plan consider installing similar flooring throughout the space to create a clean, continuous appearance. It's commonly a best practice among those with an eye for design.
4. Lighting
Natural light helps us all thrive. It is filled with Vitamin D which helps our skin, hair and mind stay healthy.
From walking outside and soaking up some sunshine to enjoying the bright natural light cascading in thru the glass block as you shower in the morning Natural light has therapeutic healthy benefits that brighten the spirit and improve our moods.
As such make it a priority to review and install proper lighting.

The right lighting will additionally establish the right ambiance for every room. To achieve this consider these layered light tips.
Natural Light – Bringing natural light into your home with minimalistic window treatments will brighten the room and make your home feel more spacious

Ambient Light – Ambient light, bounces off walls and ceilings to develop warm color on people's faces. To fill a room with ambient light use lighting such as Downlights, Recessed or Track lights, Scones, Torchiere lamps or even candles or a fire to develop a functional yet soft glow of light.

Task lighting – This is a more concentrated and brighter light for areas where you will be working. Task lighting is needed in areas like the kitchen, bathroom, foyer, office, garage, and laundry rooms.

Atmosphere – When used correctly Ambient lighting combined with Dimmers can help you relax and destress or have a warm conversation with a loved one. When entertaining you will want less light than when paying the bills.
5. Décor
Improving comfort in your home also involves choosing a light neutral color palette will allow natural light to create a welcoming feeling.

When it comes to striking a balance between comfort and style consider Transitional as an option. Transitional interior design allows you to mix rustic or traditional design elements with clean modern.
6. Convenience Electronics
The right home electronics can add function and convenience that makes for the perfect environment.
Want to put a smile on your face with some fresh air but don't want to get up or push heavy sliding glass doors? Sliding Door Automation is the ultimate convenience upgrade to give you remote control of your access to the outdoor spaces in your home.

Want to turn on your lighting before you enter your home? Consider a device like the Belkin WeMo Light Switch. It connects to your Wi-Fi network which will allow you to control the rooms lighting remotely.
Want to remotely control any device in your home? Consider installing a Smart outlets type device like iDevices Switch or TP-Link Smart Wi-Fi Plug to control any of your home's devices. Simply plug a device of your choosing into the wall outlet device, then plug the smart outlet into any wall outlet and you will be ready to turn the device on or off remotely.
7. Plants
Who doesn't love the cozy feeling live plants bring into a living space? Plants produce life-giving oxygen while cleaning the air we breathe.

Needing some plants that are low maintenance?
Air plants are a great choice for improving comfort in your home. In spite of their name they do need a bit of water but usually giving them a nice soak once a week will do just fine. Find some good air plants here.
Succulents are another great choice for those of us who lead busy lives. They improve humidity, add oxygen, clean the air, and most importantly brighten a home in any climate. Again, in most cases watering once a week will do just fine. If you need a nice site to buy succulents visit here.
8. Pets
Want to improve your physical and emotional health. Owning a pet is a great way to do that and more.

Adopting a Cat or Dog is a encourages exercise and helps you rejuvenate with some play time. Owning a Dog is also a great way to make new social connections.
The top five most popular breeds of dog include Labrador Retrievers, German Shepherds, Golden Retrievers, French Bulldogs, and Beagles.
The Cavalier King Charles Spaniel. They are a great choice for older adults as they are known for their gentle, affectionate, and eager to please demeanor.
Loving a pet is one of the best ways to fill your heart with love and warm your home.