Professional Window Replacement in Jupiter Florida
Looking for a quote? Fill out the form below or give us a call.
Get a Quote | Call 561-320-2340

If you are looking for windows and doors that have the right safety and security features, energy efficiency and aesthetics to match your home's design you'll find we have the right solution for you.
FULL SERVICE

WINDOW REPLACEMENT
SERVING JUPITER, PALM BEACH, STUART, VERO BEACH and nearby communities
Are you looking for help selecting and replacing the windows and entry or patio doors at your home. We love the work of helping you create the home of your dreams. Your neighbors have selected us as their go to local certified Anderson Windows Professional Window Replacement Installer to help them find the right windows and doors.
With friendly staff and personalized service we are the go to alternative when you don't want to feel like a number at the lumberyard or big box store installation experience. We provide custom-fit Andersen Replacement or Hurricane Windows, Entry Doors and Patio Doors. Our mature team continually delivers exceptional service experiences to homeowners in Jupiter, West Palm Beach to as far north as Vero Beach.
Looking for a Certified Andersen Window installer? We're here to help.
ANDERSEN WINDOWS
Andersen Windows are a favorite among homeowners. Andersen's 400 series, are a most popular line because of the wide variety of design, features and available accessories that are sure to compliment your retro-fit and replacement goals.
HURRICANE IMPACT WINDOWS AND DOORS THAT DELIVER
Andersen Impact Windows and Patio Doors are designed to protect your home during severe coastal weather storms.  These Windows and Doors are available in a wide variety of profiles to meet any aesthetic or design goal.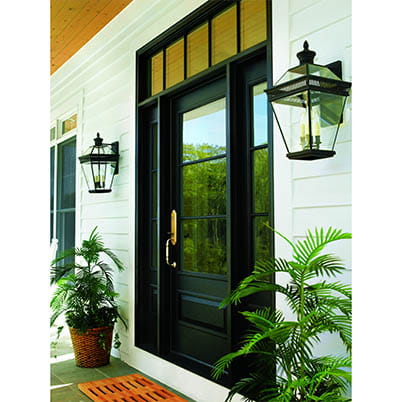 ENTRY DOORS by ANDERSEN
Andersen's entry doors provide unmatched quality, durability and design offerings to ensure complete protection from hurricane or any other weather conditions we face here in the coastal areas of South Florida.  With a great selection of Hurricane Entry Doors and our trademark hometown service you'll find the replacement experience to be a seamless process leaving you with the entry door you've always wanted.
PATIO DOORS by ANDERSEN
Whether it's French doors, traditional Patio Doors or even Hurricane Sliding Glass Doors Andersen has the selection necessary to brighten your home while delivering the beauty and features America has come to know and appreciate.  Andersen doors are energy-efficient and highly functional.  From stylish, traditional hinged and sliding French doors to slim profile sliding glass doors there's a match to compliment your home design plan.
And many of our patio doors can be installed in less than a day by our patio door installation experts.  Contact our residential window and doors experts and let us show you how new doors or windows will look like in your home.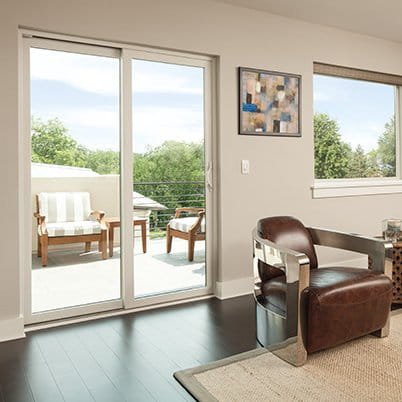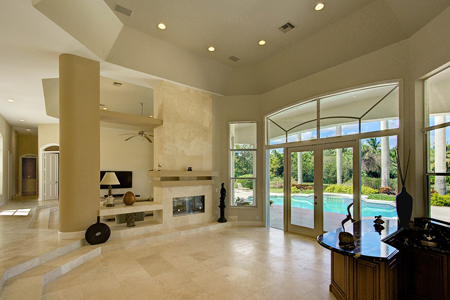 In addition to the aesthetic impact of replacement windows and doors, good window replacement companies will also help you achieve improved energy efficiency with Low-E Glass options that keep the heat out and allow the light to come in.   To learn more about the benefits of Low-E Glass options click the icon.
As Your Favorite among Window Replacement Companies, You Can Expect

On Line
From reaching your Window Contractor Team Leadership easily when you wish to, to interacting with the friendly and highly skilled staff our commitment to ensuring you have an awesome experience is job one.

On Schedule
When you're considering your choices among window replacement companies we know you're looking for a Window Contractor who can deliver on schedule. That's why we use a step by step project management process to ensure we deliver on time.

On Target
Our quality control process helps us take care of all the fine details which ensure an exceptional result time after time. Just one of the reasons our customers love us.
Home Builders consider us a favorite among Window Replacement Companies and you will too

Call Today for Your Free Estimate: (561) 320-2340