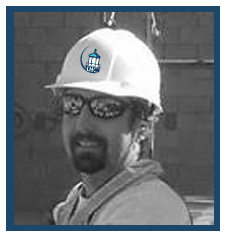 Our Story
Developing our talents to make an impactful difference in someone's life makes for a great day.
For more than 20 years it's been my passion to make the world around me a better place thru the craft of building things. Starting out years ago I had the chance to receive the good gifts associated with being in the role of an apprentice with some of the areas journeymen Custom Home Building Contractors.
The wisdom shared in that time, like the baton in a relay race, was the handing off of a gift that's potential is only fully realized when it is handed off again.  And so to multiply that gift Lighthouse Contracting was born more than a decade ago.
Since the company's inception, we have been blessed with continual growth allowing us to now serve customers in Palm Beach, Martin, St Lucie and Indian River County neighborhoods.  Even more exciting has been my family's growth as a father, as my wife and I are in the happiest of times watching out two daughters grow and discover the world around them.
Lovers of the outdoors, during off hours you'll catch up with much of the team and I out on the local trails or trying to see who can catch the big one out on the open sea.
Our Team's Purpose:
We instill the light of hope, one window and one relationship at a time.